NEXUS launches its first Climate Day "Stronger Together" during its Business Forum in Montreal
Following the announcement during Automechanika Frankfurt in September 2022, NEXUS Automotive International organized the first edition of its N! Climate Day during the Business Forum which took place in Montreal (21st – 23rd March).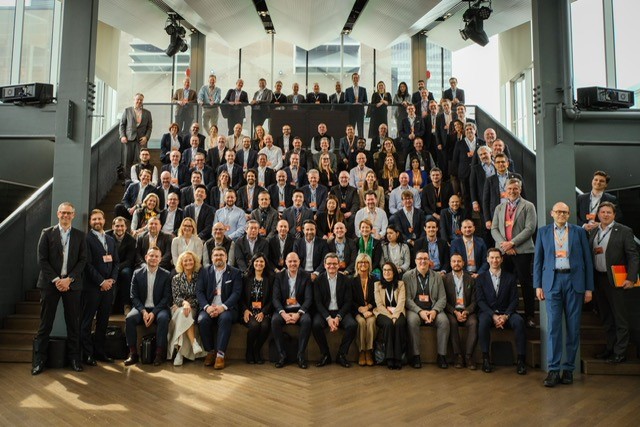 More than 100 people from 50 committed companies (global suppliers, leading regional distributors, associations, rating agencies & experts) – representing the whole supply chain – attended to share testimonials, thoughts & inputs through three main sections: call for Actions – Inspire – Engage.
This first edition of the NEXUS Climate Day was operationally focused, addressing the main challenges, detailing the community's existing success stories and sharing community initiatives. With the launching of several "pilot cases" to define actions to be taken now for a more sustainable industry, NEXUS Climate Day draws its sustainability roadmap with the active support of key suppliers including founding partners: Bosch, Delphi, Mahle, Mann & Hummel, Meyle, SKF, TotalEnergies & Valeo with the support of Bilstein, Brembo, Elring, KYB, NTN & NRF.
The expected outcome of this first edition is to build a common roadmap for promoting Sustainability throughout the NEXUS community throughout the year.
The next step forward, a digital edition of the Climate Day will be released after the United Nations Climate Day next fall; and the onboarding of new players to define NEXUS sustainable standards, before the next physical edition every year during NEXUS Business Forum 2024.
Gaël Escribe, CEO of NEXUS Automotive International said: "During this very first edition, we have invited numerous qualified professionals and experts to contribute, to better understand why the carbon footprint and the circular economy initiatives are now at the heart of our businesses. Then, the second edition of the NEXUS Climate Day in 2024, will highlight the key achievements as well as new proposals and initiatives to nurture the roadmap and strengthen our leadership for a sustainable future. In the long run, we will reinvent our business together".

Emmanuel Voguet, NEXUS sustainability director added: "We established out with the NEXUS Sustainability hexagon model comprising of Circular Economy, Carbon Footprint & Supply Chain, Sustainable Garage, Sustainable Product, Packaging and Education / Empowerment. Based on this solid foundation, NEXUS will become a key operational link of the sustainability supply chain within the Automotive Aftermarket"