Technical advice for tough guys: assembly of compression rings [VIDEO]
Hastings Manufacturing shares his knowledge of piston rings through film instruction as part of the "Tough Guy Tech Tips" series. Today's film discusses the installation of compression rings.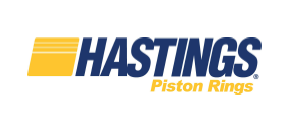 The movie is available in English. You can see it below:
About Hastings:
The company is a global leader serving customers in the primary and secondary markets in more than 75 countries. Hastings is a leading manufacturer of piston rings for petrol and diesel engines. Its distribution centres in the USA and Europe serve customers around the world, offering the largest global portfolio.
Benefits of choosing Hastings rings:
quality of original equipment
materials and coatings for excellent sealing
availability as individual products as well as whole sets tailored to the engines
quality certification (ISO, EAC, INMETRO)
certified Data Provider TecDoc
wide coverage of the market for passenger vehicles, vans and trucks