DENSO shares technical expertise to the aftermarket via its e-Learning platform
Originally introduced in 2020 to provide training for both customers and partners, DENSO's e-Learning platform and the subsequent League of True Mechanics (LOTM) competition, has proved to be a hit with professionals committed to increasing their technical knowledge and those that have a little competitive spirit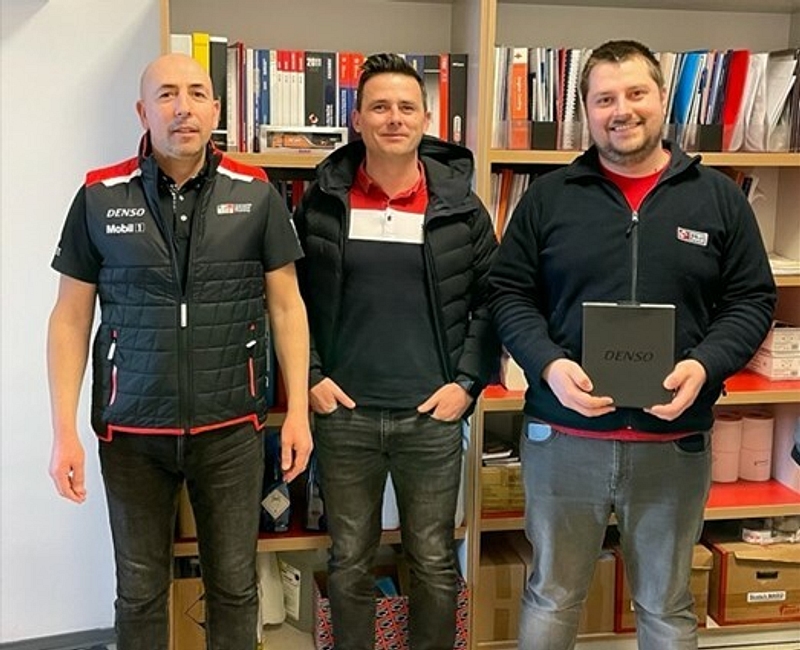 As one of the largest original equipment component and system suppliers to vehicle manufacturers around the world, DENSO is dedicated to the spread of technical knowledge to the aftermarket, to make a practical difference to technicians who have the responsibility to correctly install replacement parts.
"Education is a key part of our business ethos," explains DENSO Europe, Pan European Strategic Marketing Manager, Fatiha Laauich, "which is why we make our comprehensive training offering available through multiple channels, with face-to-face training supplemented by our popular e-Learning platform and the associated annual LOTM competition, with the 2022 contest opening on 1st April.
"As we are so keen to spread this educational message, the competition has two sides. The first for the technicians responsible for the correct installation of replacement components, and the second, for our distribution partners, who also benefit from up to date technical information and a greater awareness of the challenges their workshop customers face."
"We introduced the LOTM in 2020 to provide a little friendly competition to run alongside high quality training modules to help technicians increase their technical knowledge and improve their overall skillset," said Alexey Bartashevich, Head of AM Products at DENSO Europe, "and it became an instant hit, with professionals across Europe registering to learn and compete to be not only be the best in their country, but in Europe.
"We spoke with some of last year's LOTM winners and their comments will give those joining this year a taste of what they are likely to experience."
"I was first told about the LOTM competition by one our suppliers," said Lucian Bora, from Inter Cars in Romania, "and as soon as I registered and started following the courses, I could see how good they were and how useful for refreshing my memory and keeping me up to date the whole programme is. I'd certainly recommend the LOTM to others and will definitely enter the 2022 competition to not only learn more, but see if I can win again!"
"I rated the courses at 10/10," said Szilagyi Levente, who also works at Inter Cars, "but you certainly need to have some experience because the content it at a high level. I particularly liked the air conditioning and spark plug modules, which both contained lots of great technical information, which has helped me to do my job better."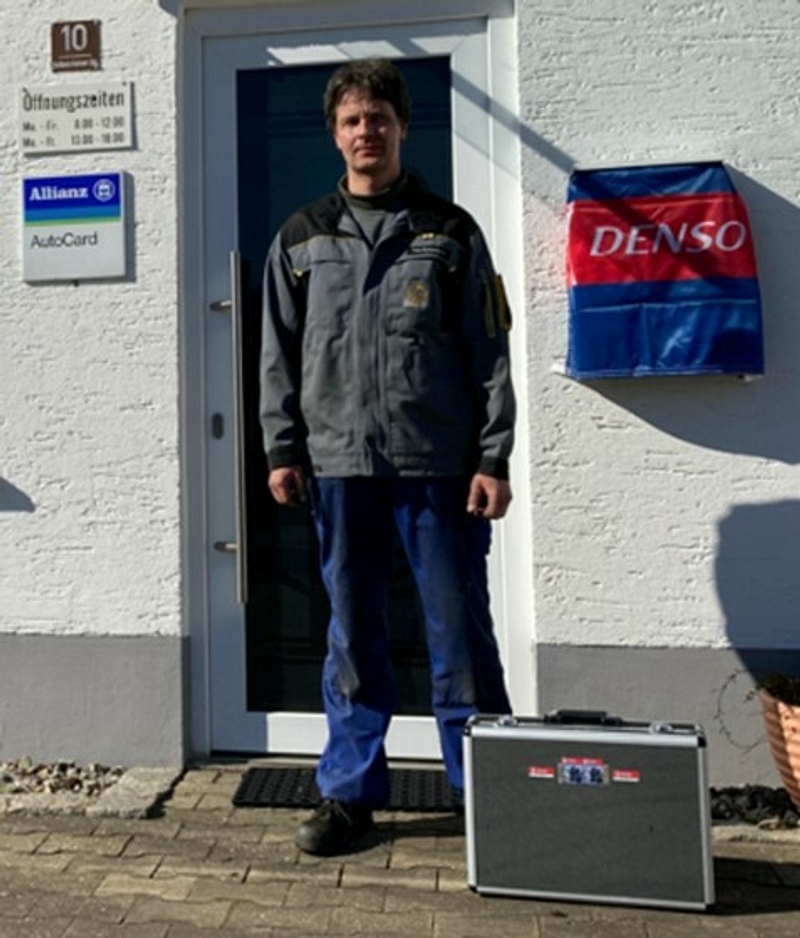 Among the German winners was Franz Kuchenbecker, of Auto Kuchenbecker in Michelsneukirchen. "The LOTM competition is a great way to keep in touch with new developments while making sure we're still applying the basic principles correctly, which all helps us to deliver a higher level of service to our customers," said Franz. "In addition, we also won a 143-piece universal tool set and case from KS-Tools, which is worth €250 and is always useful in a busy workshop like this."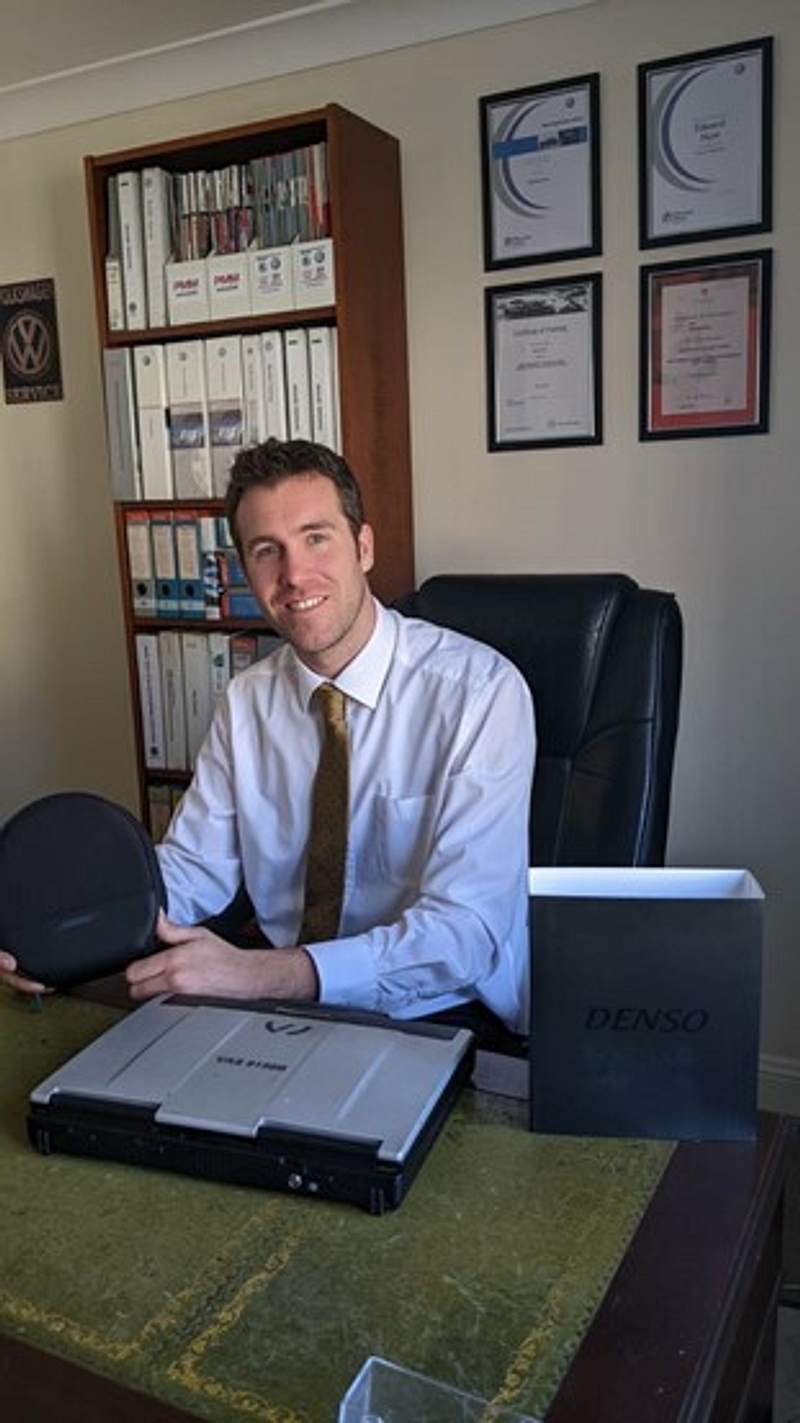 Edward Hunt, from The Car Consultants, who was the UK winner added: "Being a consultant mechanic in the motor trade, dealing exclusively with unusual and complicated issues, it's vital that I stay on top of my game. I'm constantly looking for new ways to develop, enhance and maintain the knowledge and skills I have, enabling me to continue diagnosing the most complex faults accurately. The LOTM was a great way for me to review and refresh my existing technical knowledge and learn plenty of new and facts and figures along the way. I am thrilled and very proud to have won first place in the UK and will definitely be entering again next year to see if I can hold onto the title!"
Registering for the e-Learning platform is free and straightforward, as technicians simply sign up via the following link: https://www.denso-technic.com and while there, they can also sign up to the LOTM competition.
Those registered for LOTM earn DENSO 'coins' as they complete their training modules with the top 10 at the end of the year having the opportunity to win one of a selection of fabulous goodies. So, sign up today!
Further details of the DENSO Aftermarket programme are available online at: www.denso-am.com